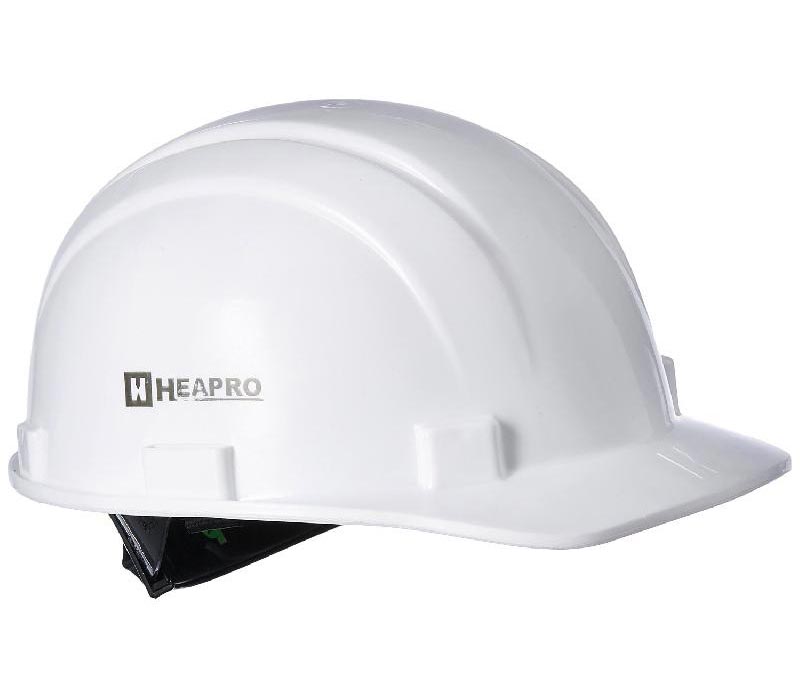 Safety Helmets are one of the most used personal protective equipment (PPE) to save lives and reduce the risk of brain injury. The outer section of helmets that are called shells may be made of a thermoplastic such as polyethylene or polycarbonate resin, or of other materials like fiberglass hardened with polyester resin. Because it is strong, lightweight, easy to mold, and non conductive to electricity, high-density polyethylene (HDPE) is used in most industrial hard hats.

These helmets are specially invented to safeguard the head against falling objects and the side of the head, eyes, and neck. Wearing a safety helmet should be an obligation for all the workers and employers should be responsible for following all the guidelines. They should provide their workers with safety helmets and fully ensure that they wear them.

Most of the people avoid wearing safety helmets, but they should not forget the role of safety helmets on-site. Reasons to wear safety helmets are-
• Protection against head injuries
• Protection against Slips, Trips, and Falls
• Increase Chances of Survival in Accidents
• Improves Employee Visibility
• Provides Sun Protection

Attributes of a high quality Safety Helmets are-
• Long life
• Light-weight
• Good strength
• Comfortable to wear

Suppliers of Safety Helmets

Safety helmets are available in the market in a vast variety of colours, designs and sizes. These helmets are massively manufactured in India. There are numerous Safety Helmets suppliers in India that are gaining nationwide recognition for its outstanding strength, unique designs, stylish textures, durability, reliable operations and equitable price range. Safety Helmets manufacturers provide a wide range of helmets and work in close synchronization with our clients to understand their demands and execute the products accordingly. These Safety Helmets are offered at competitive prices.

Some of the reasons for the success of Safety Helmets suppliers in India are-
• They have advanced infrastructure using modern machines and latest technology.
• They have transparent business policy to achieve one of the leading positions in a competitive industry.
• They are engaged in manufacturing an ample range of customized products to meet the changing demands of clients.
• They use premium quality raw material to manufacture safety helmets.
• They follow quality standards to provide flawless and defect free product range and ensure uniform products in every lot.
• They have a team of excellent professionals who are aware of the latest technological advancements and have a knowledge of day-to-day market demands and needs.
• They are backed by an efficient R&D team who conduct various training programs for their teams to improvise production operations.
• They have a wide distribution network with efficient sales and marketing personnel.
• They ensure to deliver the consignments to their customers within the prescribed time frame in order to achieve customer satisfaction.

Hence, it can be concluded that Safety Helmets should be worn no matter what is your age or level of experience, whenever you ride a bike, ski, or engage in any of the other activities during which your head is vulnerable to injury. In fact, now in many states requirements of wearing helmets have become mandatory as per the laws.
This entry was posted on June, 22, 2021 at 00 : 17 am and is filed under Safety Helmets. You can follow any responses to this entry through the RSS 2.0 feed. You can leave a response from your own site.